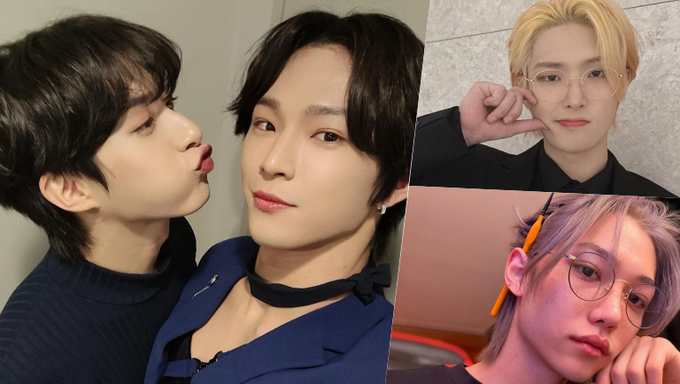 With Instagram, K-Pop idols are one step closer to their fans as they share exciting content that further fosters the connection they have with their fans. From adorable selfies, dance challenges, charity work, behind the scenes of recordings or music video series, album concepts, magazine shoots, dance covers, etc. There are countless types of content that these K-Pop idols share on the platform, content that makes us not only love them, but also turn on the notification button, as we don't want to miss any updates.
Every week, we list the best Instagram updates from K-Drama actors and K-Pop idols, tagged Instabuzz Weekly. At the end of each article, we run a fun poll asking our readers to pick the best or their favorite update of the week.
The results are there! Here are the top 3 idols/groups with the best Instagram updates for the month of January 2023, as voted by global fans.
Please note that the embedded updates used in this article are from these idols/groups' original global fan-voted updates.
week 2
LeeDo from ONEUS
To celebrate fellow member Xion's birthday, LeeDo shared some adorable photos that we're sure not only made fans smile, but Xion as well. With 42.8% of the total votes, he ranked 1st in the January 2nd week poll.
Check out the ratings below.
week 3
ATEEZ's MinGi
MinGi made fans' hearts swell with love by giving us 10 different photo slides that capture his endearing nature. With 51.5% (2,323) of the total votes, she ranked 1st in the January 3rd week poll.
Check out the ratings below.
week 4
Felix of the Lost Children
Felix's ethereal skins were in full power with this update. He looked so good that we had to rate him perfect and the fans seem to agree with us as with 55.6% (5,349) of the total votes, he came in 1st place in the poll in the 4th week of January.
Check out the ratings below.
Which of these updates is your favorite? Let us know in the comments section.