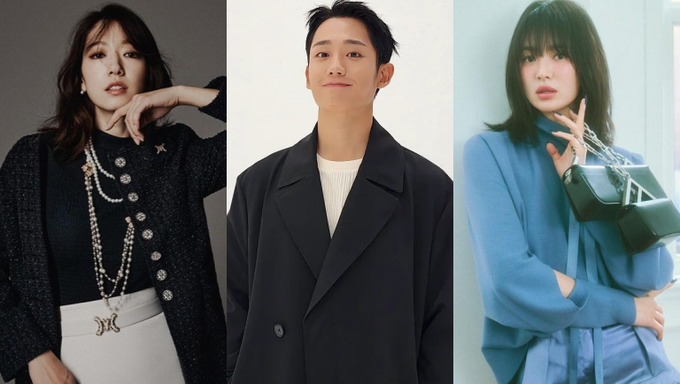 Instagram is one of many social media platforms that our favorite stars use to connect with fans. Sharing regular updates of their behind the scenes activities, photoshoots, games, adventures or simple things like sightseeing, visiting a coffee shop, food photos or just adorable selfies. Fans are amused when their favorite actors share photos of their activities, which further strengthens your connection with them.
Each week, tagged "Instabuzz Weekly", we highlight our top 10 picks of K-Drama actors who share the best Instagram updates. This fun series comes to highlight the actors' page and show some of our readers, who may or may not be fans, some of the content they may have missed from these stars. At the end of each article, we run a fun poll asking our readers to choose which of these actors had the best update that week.
The results are there! Here are the top 3 actors with the best Instagram updates for the month of January, as voted by global fans.
Please note that the embedded updates used in this article are from these actors' original updates that were voted on by global fans.
week 2
Park ShinHye looked like a model, wrapped in grace, beauty and elegance in these photos. With 79.5% of the votes, fans liked her update the most as she ranked 1st in the poll in the 2nd week of January.
Discover all the ratings below.
week 3
Jung HaeIn shows that his natural disposition is super cute and endearing and we couldn't help but fall in love with him even more after this update. With 41.7% it was in 1st place in the voting of the 3rd week of January.
Discover all the ratings below.
week 4
Song HyeKyo just looked incredibly beautiful in these photos for ELLE Korea and we couldn't be more stunned. We weren't the only ones, at 65.5% (6,663), she was a fan favorite as she was #1 in the poll in the 4th week of January.
Discover all the ratings below.
Which of these updates is your favorite? Let us know in the comments section.