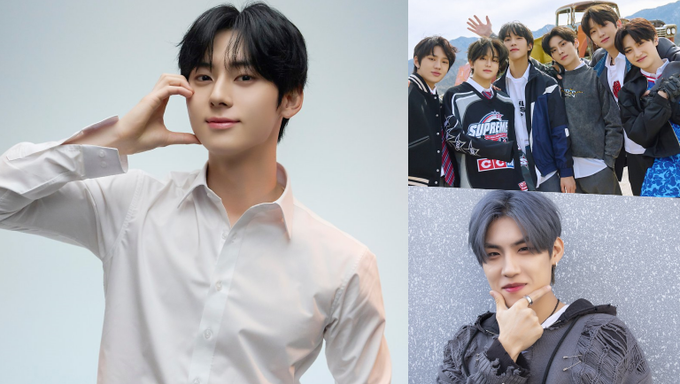 The month of February was filled with quality releases from K-Pop idols and groups. Recording stunning solo debuts by two beloved idols, a popular girl group's comebacks, a soloist whose impact is so vivid, an exceptional rookie group and a fiercely talented unit, February was filled with one amazing song after another and many watched every performance. your presentations. looping video clips and presentations as well.
We ran a fun poll asking our readers to vote for their favorite February release by K-Pop idols or groups. Many votes were cast and we thank you for your participation.
The results are there! Here are February's top 3 favorite releases, as voted by global fans.
3. TNX – 'Love or Die'
When TNX made its debut with 'To move' last year, they introduced themselves as a rookie group with emerging talent and incredible potential and created a level of expectations for the types of work they will release in the future. With this comebacklove or die', TNX simply proves that their talents no longer deserve to be classified as beginners, but more fierce and solid. This song vividly showcases his amazing skills in all positions, creating an exciting feeling in its listeners. From its catchy lyrics to its addictively fun rhythm, 'Love or Die' is thoroughly enjoyable and, according to global fans, is a February favorite release, with 25.5% (2,036) of the total votes they occupy 3rd place in the poll.
The announcement of Park WooJin's solo debut came with waves of excitement from fans, as many looked forward to seeing the kind of creative colors and sounds he would showcase as an artist. And his colors were just beautiful, refreshing, vibrant and powerful. Top Tier is Park WooJin's new nickname as he truly epitomizes the phrase with his debut. Scoring an A+ in concept, choreography, rap and vocals, 'Top Tier' was the perfect introduction to Park WooJin as a soloist, showcasing his incredible potential and creating an instant desire in many to release more solo work in the near future. With 31.8% (2,538) of the total votes, he ranks 2nd in this poll.
In February, fans of Hwang Minhyun finally got their wishes granted when the famous actor finally made his solo debut. With 'Hidden Side', there is clearly nothing hidden about their talents, as it completely engaged our senses and evoked a reaction from many that bordered on a bright smile, soft head bangs, an overwhelming feeling at various times, and by its 2nd or 3rd listen, singing along and maybe doing your choreography too. It has a very refreshing vibe, very easy to listen to, and Hwang MinHyun's vocals are simply addictive, a well-balanced song worthy of that repeat button, Hwang MinHyun didn't disappoint with that bop but then again, amazing works is what we came to expect from him. With 36% (2,870) of the total votes, he ranks 1st in the poll.
Check out the poll below.
Which of these songs is your favorite? Let us know in the comments section.