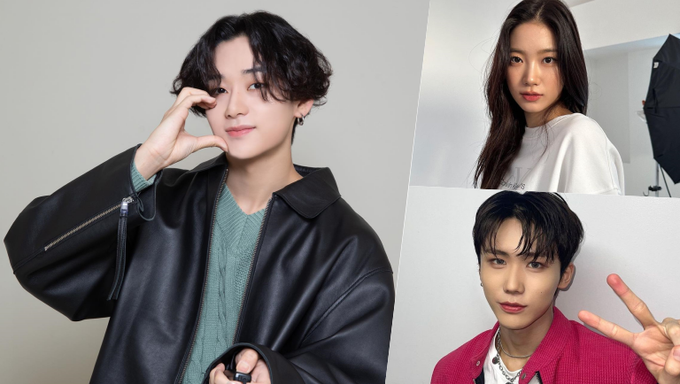 Scrolling through Instagram has become one of our favorite pastimes and getting regular updates from our favorite idols has made the app even better and perhaps even more addictive. Hello everyone and welcome to another edition of our Top 15 Instagram Updates by K-Pop Idols article. Here we're going to scour Instagram and curate a selection of photos or video updates that we think are the best this week.
You can read our previous selections by clicking here. Featured updates are not primarily agency or magazine photo shoots, but mostly those taken and shared by idols in their groups or personal accounts. This includes selfies, behind-the-scenes footage, fan signing events, reels or videos. At the end of the article, we would be doing a fun poll asking which idol had the best update this week.
Here are our top 15 picks for the best K-Pop idols Instagram update for the 3rd week of January 2023.
Ten is giving us pure Boyfriend Material vibes in this video update and makes us realize why Paris is considered the "City of Love".
JeongHan's updates are always beautiful and this one tugs at our hearts even more as he just looks divine in these photos.
2023 starts whenever Kwon EunBi says it is and that should be the norm. So cute in these pictures, she makes us feel like it really is a happy new year.
JongHyeong is simply too handsome to look at and we have no other way to describe or explain this feeling.
The hair, the outfit, the poses, the smile, Lisa is everyone's favorite it girl for good reason.
10 different slides all serving the same beautiful MinGi.
OnlyOneOf's Instagram page is becoming our go-to destination for daily servings of cute/adorable, drool-worthy updates. JunJi's photos in this update fit into both categories.
The MAMAMOO members make our hearts swell and our cheeks lift into a huge smile while watching this adorable game of rock, paper, scissors.
Something about Kai in a fluffy jacket makes us feel warm and comfortable.
This is too adorable! Our hearts just can't take this level of cuteness!!!
Talk about having the cutest height difference! Someone put them in a drama please! Everything about this update is so cute!
Did someone say abs goals? Kazuha has us swooning with her incredible physique and beauty in this behind-the-scenes update of her photo shoot.
It's Zero Day! The handsome and talented idol celebrated his birthday this week. And along with the fans, we are super excited and wish him a happy celebration.
Splendid! That's the word we can use to describe Bahiyyih. Simply stunning!
Jackson Wang's concerts are simply the highlight of the year so far as they look beyond exciting and full of special moments as well.
Which K-Pop idol had the best Instagram update in the 3rd week of January?
January 20, 2023 ~ January 26, 2023
TRENDZ's HanKook and YeChan
0%
(1)
Kazuha from LE SSERAFIM
0%
(two)
OnlyOneOf's JunJi
0.1%
(3)
Lisa from BLACKPINK
0.1%
(4)
Jackson Wang from GOT7
0.2%
(8)
SEVENTEEN's JeongHan
0.3%
(12)
Kep1er's Bahiyyih
33.6%
(1,518)
ATEEZ's MinGi
51.5%
(2,323)