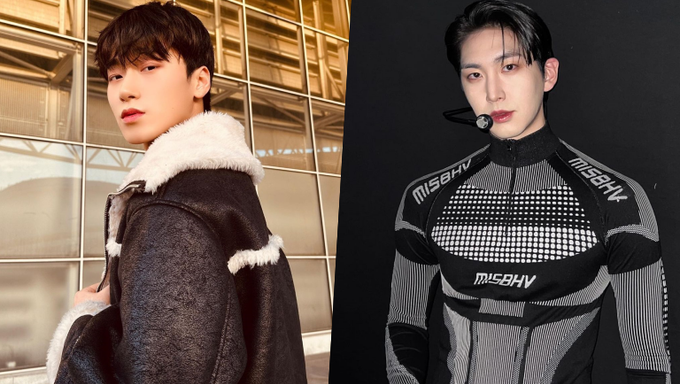 Hello everyone and welcome to the twenty-fourth issue of our weekly series "Top 15 Instagram Updates by K-Pop Idols". This article will showcase some of our favorite updates and content shared on Instagram by K-Pop idols. You can read our previous selections by clicking here. Featured updates are not primarily agency or magazine photo shoots, but mostly those taken and shared by idols in their groups or personal accounts. This includes selfies, behind-the-scenes footage, fan signing events, reels or videos. At the end of the article, we would be doing a fun poll asking which idol had the best update this week.
Here are our top 15 picks for the best K-Pop idols Instagram update for the 2nd week of December 2022.
Smiling, BM shows the "Best choice"Asian Artist Awards (AAA) Singer Award 2022. Congratulations to KARD and BM.
Happy Onenew Day! The multitalented and handsome singer celebrated his birthday this week. And true to his thoughtful manner, he shares a sweet thank you note to his fans.
Just the cutest birthday update to bless your timeline. We join the ranks of fans in wishing the super-talented and handsome idol a happy birthday.
This is cute and funny at the same time!
An endless slide of Jennie being super cute and adorable! We now have animated heart eyes.
Ethereal and then some! We are in awe of your fairy beauty!
This update could very well serve as your point of view on a date with the handsome idol.
Honestly, we are all Mill. YooJung is very fascinating.
The singer is bringing back the collage era with these cute pics and we're here for it!
No words, just this emoji 🔥🔥🔥 Have you heard his OST for the drama "Reborn Rich"? Listen here and tell us what you think.
The Queen has arrived! These photos scream power, confidence, and beauty.
We all can admit it, we all have a crush on San! He looks like the charismatic detective in a crime drama.
Did you hear that high-pitched squeal? Yes, that came from us. We can't help but be expressive about ShinWon's appearance in this update.
Shining like a diamond despite his busy schedule, Jang WonYoung still shines effortlessly and warms fans' hearts with his stunning beauty.
Boxer Donghae shows off his powerful moves. We definitely don't want to get in the ring with him.
Which K-Pop idol had the best Instagram update in the 2nd week of December?
December 16, 2022 ~ December 22, 2022
SEVENTEEN's MinGyu
0.1%
(6)
Red Velvet's Wendy
0.1%
(8)
YooJung from OnlyOneOf
0.2%
(22)
BLACKPINK's Jennie
0.2%
(28)
SUPER JUNIOR's Donghae
0.2%
(28)
IVE's Jang Won Young
0.4%
(46)
PENTAGON's Shin Won
37%
(4,320)
OMEGA X's Xen
60.4%
(7,061)