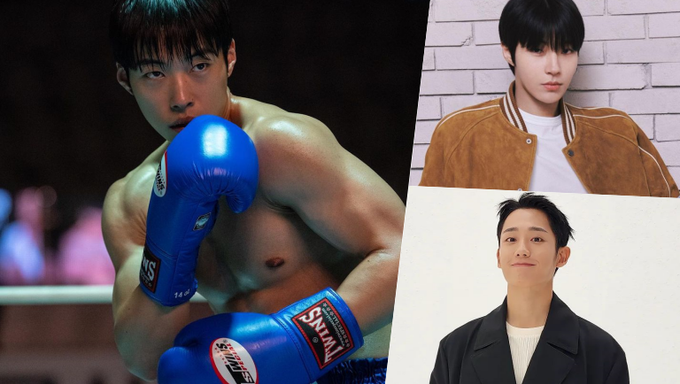 Hello everyone and welcome to the thirty-first edition of our "Top 10 Instagram Updates by K-Drama Actors". You can read our previous selections by clicking here.
This week, we were loving every update shared by our favorite actors. From teasers for upcoming movies and series to photoshoots and adorable pics, these stars have treated us to a week of incredible content and we've had our fill!
Here are our top 10 picks of the best Instagram update by K-Drama actors for the 3rd week of January 2023.
There's a reason why he's one of the most sought after stars by the big brands, he just makes everything he wears look so good.
Now this is a pictorial. The themes, the poses, the clothes, the color filters, everything about it is a big check mark, yes for us!
Are there adequate words to describe Lee Jaewook's gorgeous features? No. So let's just look in awe and wonder at them.
Excited doesn't even begin to describe the feelings we have about this teaser. Even in its few seconds, we already know it would be captivating and with Yim SiWan at the helm, our assumption would be proven.
The famous actress shares a group photo with her co-stars at the preview for her new movie "Ghost". Looking at its stellar cast, we can already tell that this is a must watch.
Can we get over how handsome Jung HaeIn looks? Absolutely not! Not when he continues to thrill our hearts with updates like these. Are you excited about "DP 2"?
The handsome and famous actor marks the year of the rabbit with these incredibly cute and adorable photos.
Mentally, we are all in this space. It looks so serene and cozy! And so does the handsome rising actor.
Dark concept Park SeoJun? Do you hear that loud thumping sound? Yep, that's our heart beating super fast.
We are very excited and looking forward to this series. The teaser image alone has us hooked! Are you ready for "hunting dogs"? Because we are!
Which K-Drama actor had the best Instagram update in the 3rd week of January?
January 20, 2023 ~ January 26, 2023