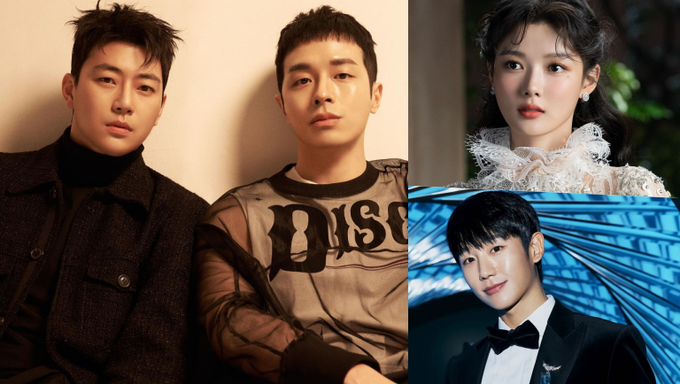 Hello everyone and welcome to the 33rd edition of our weekly "Top 10 Instagram Updates By K-Drama Actors". You can read our previous selections by clicking here.
This week, our favorite actors thrilled us with a plethora of quality content: from photo shoots for magazines, cute selfies, fun pastimes and even behind the scenes of upcoming movies and series.
With a long list of swoon-worthy updates. of our week, here are our top 10 picks of the best Instagram update by K-Drama actors for the 1st week of February 2023.
This concept!! Bright! Wonderful! Ethereal!
We simply have no words! The rookie actor is the definition of "Seducer" in these VOGUE pics.
The famous actress lends her striking beauty to this ad campaign for skincare brand Lavien, and we must say, she's the right face for it.
This is pictorial proof that Jung HaeIn deserves to be the next James Bond. Looking so beautiful and elegant, diamonds are forever and so is our love for Jung HaeIn.
Shakespeare isn't the only one in love, as Kim YouJung makes our hearts beat faster while looking like a fairytale princess in these photos.
The handsome rising actor celebrated his birthday this week. Looking so strong and charming in this update, someone give him the lead role in an action series, please!
The famous actor simply never fails to impress with his striking good looks.
Moon SangMin continues his meteoric rise to fame by becoming the face of a beauty brand.
Our new favorite office rom-com BL couple looks so good in this pictorial for STAR 1 magazine. Did you watch "The New Employee"?
Han SoHee's refreshing beauty makes our hearts flutter with this photo. Just wonderful.
Which K-Drama actors had the best Instagram update in the 1st week of February?
February 03, 2023 ~ February 9, 2023