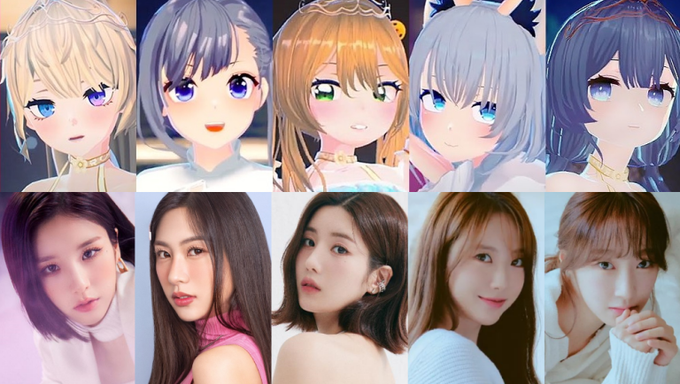 "GIRLS RE:VERSE" is the latest K-Pop survival show to come to an end. The show featured a unique concept where K-Pop girl group members from existing groups would join the show to debut in a final 5-member group. much attention for its unique concept that uses VR (virtual reality) and virtual characters to create an air of anonymity for its contestants. Each of the girls has had her identity hidden under the guise of a fictional character. As the show has come to an end, the last debut group (called FE:BACK) had its last debutante members announced. This begs the question… Who are the female K-Pop idols that make up the group?
Let's take a look at the final members that will debut in FE:VERSE and also their real identities.
The debut final lineup consists of the following members (in order of rank):
1. Muneo (Kwon Eunbi)
2. Seoritae (Apink's Oh HaYoung)
3. Finance (WJSN's LuDa)
4. Warranty (LOONA's HeeJin)
5. Kimse's (WJSN's Soobin)
There is no doubt that this combination of idols will become a virtual girl group version of the Avengers in K-Pop. We look forward to seeing what the group does together in the future.
What did you think of the final lineup? Are you going to watch FE:VERSE? Let us know in the comments!