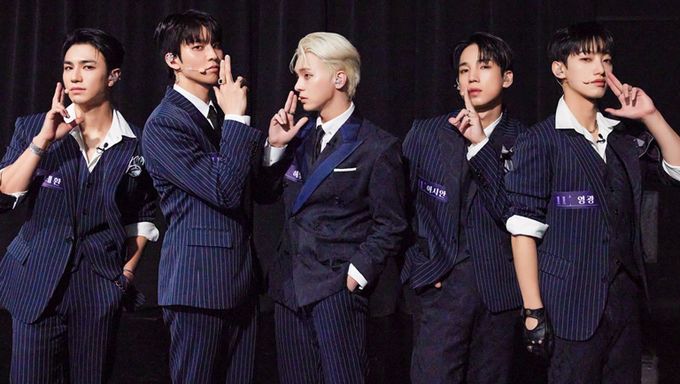 If you've been following JTBC's hottest survival show "Rush hour", you will know that WATERS it was absolutely killing it. Although until they reach the top 6, they must compete under the name of Team 11:00. Regardless of what name they go by, viewers everywhere have quickly fallen in love with the idol group.
They may not have received much attention before "Peak Time", but many recognize them as a true diamond in the rough. They have everything needed for a successful idol group, from eye-catching visuals to swoon-worthy vocals. While her performances on the competition show were nothing short of amazing, her previous performances are great too.
So let's take a look at some VANNER performances that will make you fall in love with them even more!
1. 'Like A Star' live radio performance
'Like A Star' comes from VANNER's debut album, "V". It's a mid-tempo ballad showcasing the idol group's impressive vocals even at the start of their career. You can't help but be impressed by each member's vocal abilities and impressive range. Even with Tae Hwanwith the glitch voice at the beginning, it was a moving performance until the end.
2. 'LACHATA' at K-STAGE UNTACT CONCERT
This performance took place a few days before the premiere of "Peak Time". But several netizens visited this performance afterwards, stating how impressive they found VANNER on the survival show. This performance is just another example of how talented the idol group is and their endless potential for success.
3. 'Rollin' Introductory Video
No, this song is not a cover of brave girls' hit track, but that doesn't mean you shouldn't add this song to your playlist! 'Rollin' by VANNER is bright and sweet, a song that is the perfect embodiment of summer! Not only is the melody fun and catchy, but the boys' dance moves are easy to follow and duplicate. 'Rollin' will have you moving up and out of your seat in no time!
4. Debut song 'Better Do Better'
Of course we have to mention their debut song 'Better Do Better'. While they maintained their youthful looks as seen in JTBC's "Peak Time", you can totally see a rookie aura surrounding them in this performance. Although, his ability to sing live from the beginning of his career is awe-inspiring. Seeing them evolve from that to the singers they are today is motivation for anyone to give up and move on.
Did you fall in love with VANNER after seeing them in "Peak Time"? Let us know your thoughts on the idol group in the comments!